Who is Dave?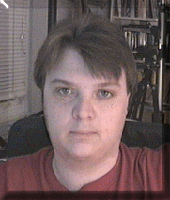 David L Norris was born October 1976 in Indianapolis, IN, U.S.A. I attended Indianapolis Public Schools (IPS). I attended Northwest High School and completed the 4 year vocational electronics program. I also studied electronics technology, communications speciality, at Ivy Tech State College.
I develop software for fun and profit. Professionally, I develop web application services utilizing Free Software components. Some of my free time is spent working on various Free Software projects. Being seen as a "computer person" I often find myself in the position of advocating the use of Free Software and Free Multimedia Content. I don't use, advocate or really even condone the use of most Microsoft, Apple or other proprietary, technologies. (So, no, I can't fix your Windows system. Sorry. I can recommend some good alternatives, though.)
I am a licensed amateur "ham" radio operator and have held an US Amateur Extra class radio operator's license since 1995. My station callsign is KG9AE. I participate in a number of amateur radio volunteer activities such as the Tour De Cure, Indianapolis 500 Festival Mini-Marathon and Parade, and other local events helping to provide event communications. Otherwise, I primarily operate on high frequency bands.
Contact

Useless information

Likes

Reading: Sci-Fi [Isaac Asimov, Arthur C. Clarke, Anne McCaffrey], Usability [Don Norman, Jakob Neilsen]
Music: Cajun, Zydeco, Jazz, Rock, Heavy Metal, Alternative, Classical
Drawing (when I'm able)
Writing (when I'm lucky)

Software Freedom Activist Organizations

Operating Systems

Favorite Web Stuff

User Friendly, Daily Cartoon Strip.
Human-Computer Interaction
News & Information